IMOG returns in-person following the successful online event in 2021. Community, scientific exchange and networking are at the heart of our conference and Montpellier provides an idyllic setting for this important gathering. This beautiful city in the south of France brings together rich cultural sights, architectural heritage, gastronomy and a sunny Mediterranean climate for a truly memorable experience. While not taking in the scientific sessions you'll enjoy the many opportunities in easy reach within one of the largest pedestrian cities in Europe.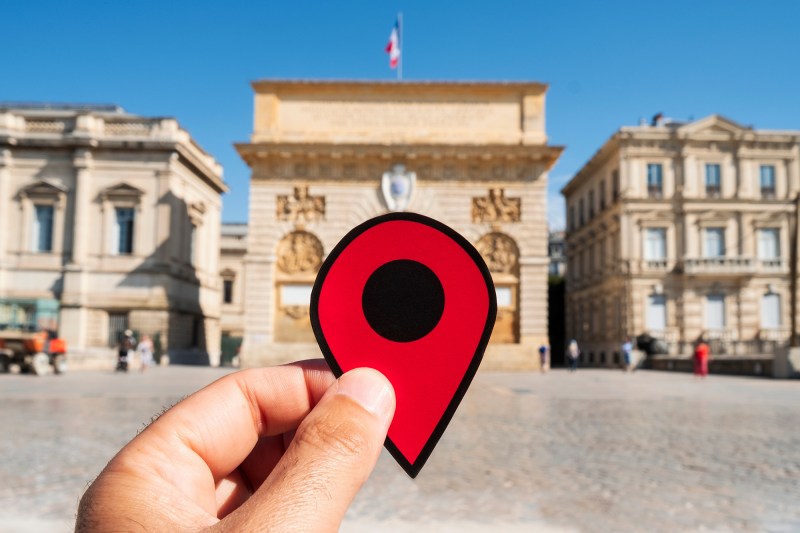 As one of France's foremost convention centres, Le CORUM is a pioneering design building ideally located in the heart of Montpellier, the largest historic pedestrian city center in Europe.
Le CORUM
Esplanade Charles De Gaulle
34000 Montpellier, France
We have appointed Groupcorner as the official hotel booking partner for the 31st International Meeting on Organic Geochemistry.
Groupcorner has negotiated special accommodation rates for the attendees of IMOG 2023, offering a wide variety of hotels across Montpellier. The rates offered are fixed and guaranteed to offer you the best available rates compared with other booking channels.
Please refer to the below link that takes you to their accommodation site.
By booking early, you can plan your stay in Montpellier, save money and guarantee the best experience at IMOG 2023 possible.  
We have chosen Groupcorner as the hotel booking partner as they have been able to secure a wide variety of hotel options and guaranteed room stock for groups and for individual attendees alike. Groupcorner monitors the official rates against other booking channels to ensure that you are getting the best deals available.
Please understand the demand for hotels in Montpellier is high during the congress dates. We recommend booking your accommodation well in advance in order to avoid disappointment & rising costs of rooms.
Whilst there is no obligation to book through Groupcorner as the official housing partner, please be aware of fraudulent & non-official accommodation websites offering accommodation that aim to take advantage of the IMOG visitor. We take no responsibility for rooms booked through other sites or companies.