Dear Colleagues,
I am delighted to welcome you to the 31st International Meeting on Organic Geochemistry (IMOG) now scheduled to take place from 10–15 September 2023 in Montpellier, France.
During the 2021 on-line meeting we had over 400 delegates joining us from 41 different countries across the globe. After the success of 2021, we are more confident than ever that our community will evolve and continue to grow.
As with each IMOG, 2023 will stand on its own as an innovative conference, bringing together the best minds in the field of organic matter cycles over geological and modern time scales as well as integrated paleoenvironmental and climatic studies. In addition, our industry colleagues continue to bring tools and understanding needed to improve the full life cycle activities in exploration, production, decommissioning as well as new relevant energies.
We are happy once again to have the opportunity to discuss, network, and develop amongst friends and peers. I am certain that the conference will once again push the boundaries of the field and facilitate new ways for connecting our community. 
On behalf of EAOG, I am looking forward to welcoming you in Montpellier!
Pim van Bergen
EAOG Chair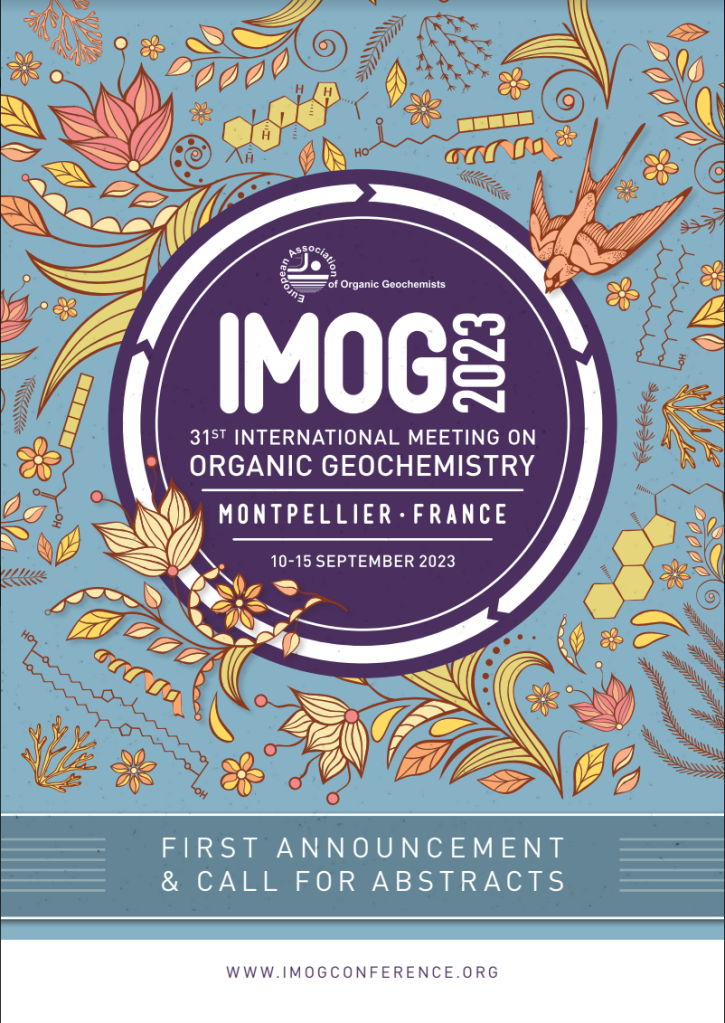 The new submission type for IMOG: "late breaking" poster submissions was first introduced in 2019. It is now actively used and gives our community the chance to submit for poster presentations for work completed after the main abstract submission deadline. This flexibility provides us with excellent poster presentations highlighting the latest work. I am pleased to announce that we will continue to run this programme for 2023.

The 31st International Meeting on Organic Geochemistry (IMOG 2023) will be held in Montpellier, France, from 10-15 September, 2023. For the fourth time the conference will be organized by the European Association of Organic Geochemists in cooperation with the European Association of Geoscientists and Engineers (EAGE). The official biennial conference of the European Association of Organic Geochemists (EAOG) is the largest meeting on Organic Geochemistry.
The guiding principle of the IMOG meetings is to encourage presentation, communication and discussion of research results carried out in academia and industry in the fields of Organic Geochemistry with topics ranging from biogeochemistry to petroleum geochemistry.
We are expecting more than 500 participants from all over the world with dozens of oral presentations and up to 500 poster presentations. In addition, an exhibition is also being organized to facilitate knowledge transfer and business among the geochemical community.